LODGING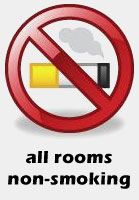 A WIDE VARIETY OF ROOM TYPES AND KITCHENETTES AVAILABLE
Rollaway Beds: $15.00 per day.
Extra persons: $15.00 per day, per person (Rates based on 2 persons per bed)
Rates Subject to Change
CLICK HERE TO VIEW PDF MAP OF THE PROPERTY
RESERVATIONS: 1-(608)-254-7770:
One night's deposit required for each room reserved.
All rates subject to 12.25% State and Local Tax.
All major credit cards and personal checks accepted for deposit – billed in advance.
Cancellations: 72 hours in advance for rooms and 14 days in advance for rooms with a full kitchen.  A $20.00 processing and handling fee will be deducted for all cancellations.
Saturday Night Only Rate May Apply in June, July and August & Holiday/Festival Weekends Weekends – $10 – $25 additional
Two-night minimum may be required on some weekends based on season and availablity.
A 3 night minimum or more may be required during peak summer / Saturdays on larger rooms and limited room types.
Please bring your own beach towels for water parks. Pool towels are provided at our pools.
Open thru October 29th for the 2022 season.
Parties and profanity will not be tolerated, quiet hours strictly enforced.
Room rates INCLUDE all amenity, resort and parking fees
All rooms are non-smoking.
Check in time: Anytime after 4 P.M. or sooner if your room is ready. Check out time:  11 A.M.
Parties and profanity will not be tolerated, quite hours strictly enforced.